Wakefield, UK; October 2023 – "Everyone is loving the desk!" says George Riley, general manager of Tileyard X in Wakefield, where a brand new ASP4816-HE has pride of place. The console was recommended by their Tileyard X London counterparts where the world's first ASP4816-HE was installed last year. "They are all very happy with the Audient console in London and the members are getting great results, so it made sense to have the same desk up here."
Tileyard X is a purpose-built, creative facility which provides affordable, flexible membership-based access to high-specification recording studios, production rooms and workspace. Originally introduced in the Tileyard London complex, the TYX membership model is now being rolled out in Tileyard North, a 135,000 sqft creative industries hub based at Rutland Mills, Wakefield.
Opening in March of this year, Yorkshire's Tileyard X comprises eight production suites (most of which are also equipped with the Audient Nero monitor controller), a podcast studio and a film and photography studio.  The ASP4816-HE is at the heart of the tracking and overdub studio. George enjoyed his first experience working with it, recording legendary session drummer Steve White (Paul Weller, Style Council). "He has worked everywhere so it was reassuring that he was impressed with the setup and the results."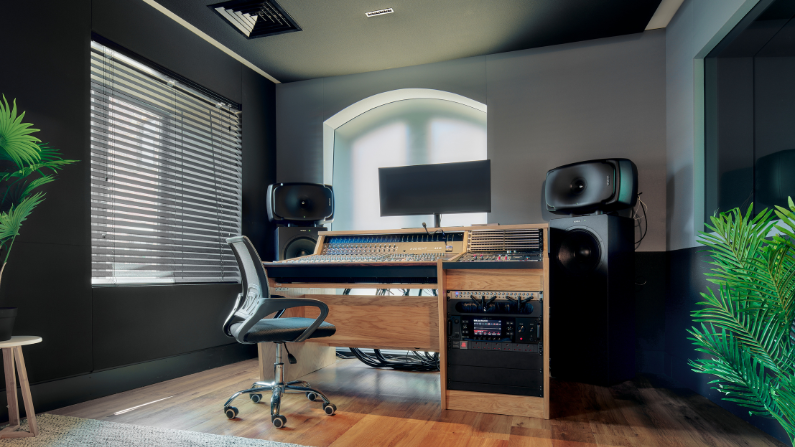 TYX members appreciate the studios in different ways, according to George. "Our older members are accustomed to having a console in a studio, and a lot of the younger members, who perhaps started on a laptop, are loving what a desk can bring to their workflow and the sounds they can achieve."
George draws on two decades of experience working in recording studios. "I like having small and large faders, something you often only get on larger consoles. I like the simplicity yet also the versatility of the master section. Having enough pres to mic everything in the live room up at once is a huge bonus. It can be frustrating and spoil the flow a little if you only have a few quality channels that you have to constantly swap things around, so having sixteen channels with quality pres, EQ, and routing options, plus our outboard is great.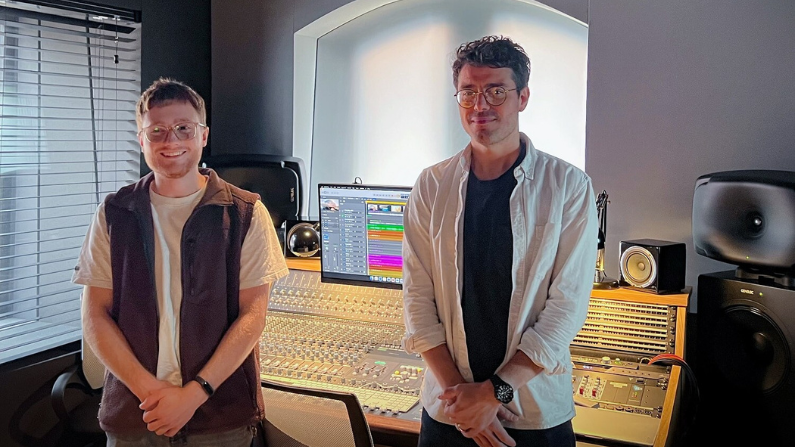 "I also favour committing to sounds early, meaning less time staring at screens and tweaking later, so having great EQ and grouping options makes the recording experience more organic and tactile for me. A lot of our younger members, who have often only used an interface before, are loving this more old-school approach too."
All the Tileyard X studios are in The Cotton Mill building, shared with two other floors of producers who have permanent space at Tileyard North (TYN). As a result, collaboration starts on their doorstep. "Tileyard X have been hosting some intimate live gigs in the Distillery bar here, and there are some very experienced producers and engineers who have permanent space here; their knowledge has been very useful to some of our members."
As with Tileyard London, the new inclusive, creative hub of TYN will be integral in establishing new business relationships and networks, creating new opportunities and empowering talent in the area – a vibrant destination for collaborative partnerships in all facets of the commercial creative sector.
TYX is an integral part of the Tileyard North community and members are able to collaborate across both sites, further extending their creative network and providing them with more flexible working options.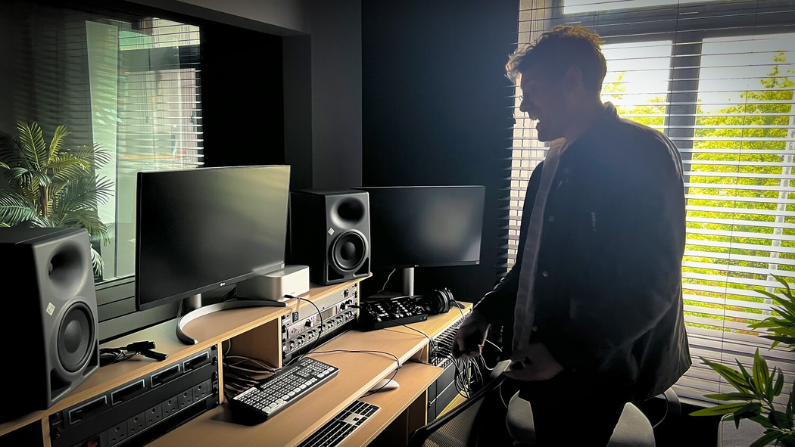 The next phase of TYN at Rutland Mills is due to open in summer 2024, where there are plans for a hotel, further event and conference spaces as well as more studios for permanent residents. George is confident that there is a lot to look forward to for Tileyard X in the coming months. "We are collaborating with some local producers and writers to host some production camps, and people are excited to try the Cotton Mill studio out," he says.
"A huge amount of production can be done at home these days, but there's no substitute for people in a great sounding room, with quality gear, interacting and creating together. It's exciting to be able to offer these facilities to people who have often never produced music that way."
Audient is glad to be part of it.
About Audient
Audient's mission is to make professional audio quality available to everyone through the power of technology.  Driven to find the balance between audio excellence and user experience, Audient is continuously innovating; designing audio recording products that both empower creativity and simplify the recording process.
A dedication to designing products that balance quality and simplicity, including analogue recording consoles, audio interfaces, mic pres and monitor controllers, has seen Audient build a strong community of music makers in professional and home studios across the globe.
Audient also operates its sub-brand, EVO which aims to make recording both easy and accessible to creatives.
Audient was founded in 1997 and is headquartered in the UK.