WUPPERTAL, Germany — Oct. 5, 2023 — Riedel Communications today announced that In Concert Productions (ICP), a provider of state-of-the-art sound equipment and services, has augmented its portfolio with Riedel's Emmy Award-winning Bolero wireless intercom system. ICP also invested in Artist 1024 intercom matrix nodes, 1200 Series SmartPanels, and more than 100 beltpacks to cater to the needs of the TV, film, and corporate markets in Atlanta and the American Southeast. With this new investment in Artist and Bolero, ICP now maintains a robust complement of cutting-edge intercom equipment, available to fulfill the demands of the burgeoning broadcast and film market in the Atlanta area.
"We needed a system that could keep pace with our rapidly changing industry, and Bolero — standing alone or integrated with Artist — delivers on all fronts," said Jay Rabbitt, President and CEO of ICP. "Not only does Bolero provide a better user interface and experience overall, it delivers rock-solid performance, even in the most demanding circumstances, including tough RF environments, which we confront all the time!"
"The Atlanta market was craving full-service, state-or-the-art comm equipment that's available 24/7 without expensive overnight shipping," added Jim Fay, Vice President of New Business Development at ICP. "As soon as we took possession of our Bolero system, we had an immediate long-term rental, and our association with Riedel ensures a future-proof relationship and ROI with terrific tech support."
With tighter timelines, shrinking budgets, and the growing complexity of productions across industries, ICP sought a communication system that could deliver reliability and sophisticated functionality. Riedel's Bolero emerged as the clear choice due to its proven track record in the toughest environments, its unmatched performance, and its in-demand feature set. Bolero, Artist, and the 1200 Series SmartPanel will allow ICP to meet the evolving demands of the industry while ensuring the highest level of service.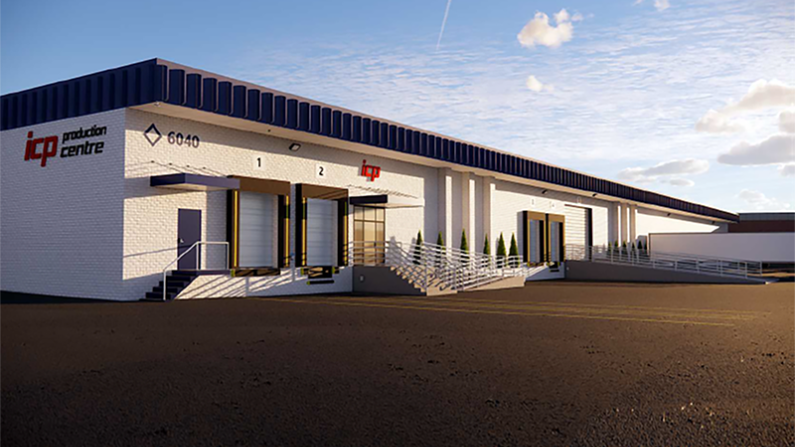 Bolero is a highly scalable wireless intercom system that enables effortless setup and configuration and ensures crystal-clear audio quality. The system supports up to 250 beltpacks and 100 antennas in a single deployment and leverages unique features, such as its ADR (Advanced DECT Receiver) with multidiversity and antireflection technology for greater RF robustness. A versatile communications solution, Bolero operates as a wireless beltpack, a wireless keypanel, or a walkie-talkie. Bolero can operate in stand-alone mode, or it can be integrated with the Artist 1024 intercom matrix and the 1200 Series SmartPanel.
"With 43 years in the business and 15 years in TV and film, ICP is already well-established, and we are happy to support them in delivering exceptional communication solutions to productions and technical staff in the Atlanta region," said Trip Wootten, Regional Sales Manager, Southeast at Riedel. "With a robust Bolero, Artist, and 1200 Series SmartPanel offering, ICP has the tools to meet the demand for sophisticated audio and intercom services and to help the growing Atlanta broadcast and film market further their success."
Further information about Riedel and the company's products is available at www.riedel.net.
About In Concert Productions (ICP)
For over 40 years, In Concert Productions (ICP) has been Atlanta's go-to source for professional audio production solutions. Our experienced sound engineers and technicians leverage best-in-class audio gear to deliver exceptional quality to our clients' corporate, broadcast, and special events. icpatlanta.com
About Riedel Communications 
Riedel Communications designs, manufactures, and distributes pioneering real-time video, audio, data, and communications networks for broadcast, pro audio, event, sports, theater, and security applications. Riedel is locally headquartered in Santa Clarita, California, with its global headquarters in Wuppertal, Germany. Riedel employs over 1,000 people in 30 locations throughout Europe, Australia, Asia, and the Americas.