CJP Broadcasts' live coverage and production of Onside Football Academy games put the academy in a league of their own
Onside Academy Based in East London, the Onside Football Academy is a leading developer of young talent, with an excellent track record in seeing its graduates move on to the professional world.
The key to success is giving the students game time, not just to improve their skills but to showcase their talents. To reach clubs and their scouts, Onside now routinely has live coverage of its major games, featuring under 16, under 19, and potentially in the future women's teams. This coverage is produced and streamed by CJP.
"Scouts watching want to see the skills and capabilities of the players to their best advantage," said Alexander Kuye, director of Onside Academy. "So, it is really important that the coverage is as much like a professional game as possible."
CJP has a dedicated live production unit for events like this. Typically, it has four main cameras covering the play, with close-up and wide angles following all the action. Additional cameras can be added as necessary, for instance, fixed cameras on the goalmouths.
The production also includes full action replay facilities, along with graphics overlays giving details of the players. This is important so that potential clubs really understand who is playing and what they are capable of.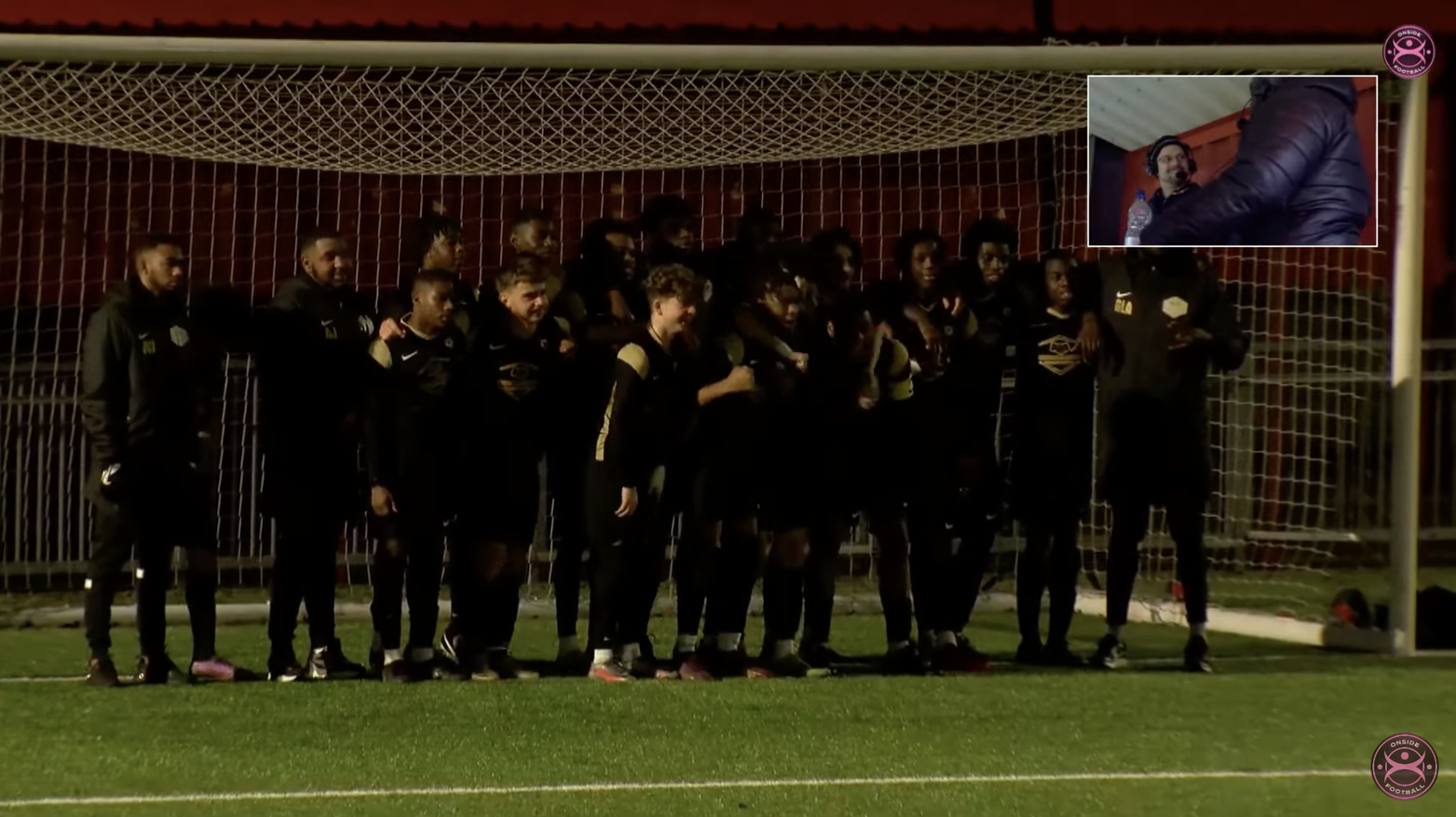 The whole production is wrapped up with a full commentary, plus pre-match build-up and post-game pitch-side interviews. For Onside, CJP provides advertising insertions for Onside sponsors (it attracts top brands like Deliveroo and Mercedes) and streams the complete event free to air on YouTube.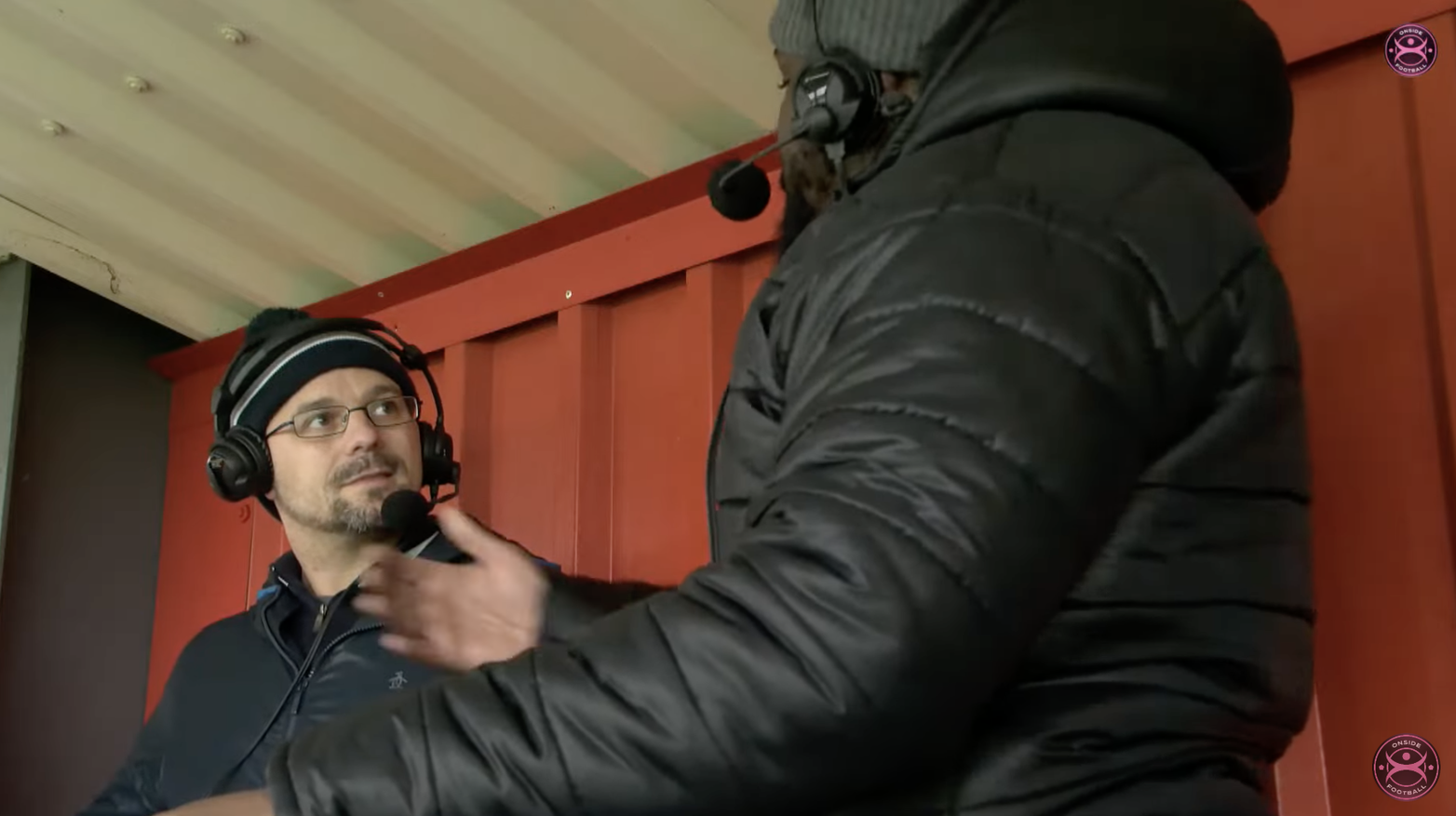 Onside organizes its showcase matches against professional clubs' academies as well as other independent academies. Currently, it has so much talent in its under-16 group that it often stages double-header games with two separate squads against two opponents on the same day. The pictures on this page were taken on 14 January 2023, in the double fixture of Onside under 16s against Invictus and Skyline, played at The Crucial Environmental Stadium, home of Worthing FC. See the streamed videos here: https://www.youtube.com/@OnsideAcademyTV/streams
"Our showcase games, and the professional television coverage from CJP, are a proven success," said Kuye. "We have seen a number of players attract the attention of major teams as a result of being seen on our streams, most recently Prince Acheampong, who took part in the Talent ID Live game in November 2022 and has since been signed by Middlesbrough FC."
Working together, Onside and CJP create high quality content that delivers real benefits for the Academy, providing a focus for all its students, adding value to its sponsors, and, most importantly, bringing its best players to the attention of clubs up and down the country and internationally whose managers and scouts would not have been able to attend in person.
About CJP
CJP Broadcast Service Solutions Limited (www.cjp-bss.co.uk) is a leading supplier to the broadcast, corporate, education, and sports sectors. Its services can be grouped under three broad headings: systems integration, live production, and archive digitisation.
Its systems integration successes have included virtual production and volumetric studio design and construction as well as conventional studios, channel playout and video-on-demand platforms. CJP operates a seven-camera outside broadcast truck as well as other production services. The truck is widely used for major sporting events around the UK. It maintains hardware to digitize legacy content on tape and film and develops bespoke workflows to enable major archives to conserve and preserve their assets.
CJP also offers hands-on training in all aspects of media systems operation, and a comprehensive range of technical support, including for legacy studio infrastructures.
First published by Broadcast Systems Integration News at this link   CJP Broadcasts live coverage and production of Onside Football Academy games puts the academy in a league of their own. – Broadcast Systems Integration News